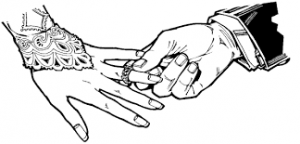 HITMAN ENTERTAINMENT:  A SIMPLE WAY TO AFFORD AWARD WINNING SERVICE AND THE MOST EXTRAVAGANT WEDDING IN TOWN

OUR MISSION STATEMENT:
"To create an amazing wedding reception that is uniquely YOURS, while bringing out AND enhancing all the emotions of the most celebrated day of your life."

* A wedding day is all about creating fond memories that will be looked back on for years.  EVERY song MUST reflect the feeling of the moment, from the grand entrance, through the dinner hour, until the final song of the night.  No other DJ understands this more than HITMAN ENTERTAINMENT.

What do we mean when we say "award winning service"?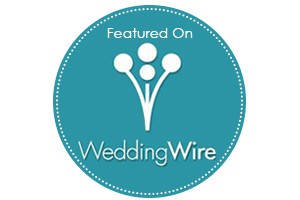 WeddingWire, the leading wedding planning website, gave us the 2016 "Couples Choice Award" for being in the TOP 5% of wedding DJ services!  These are determined by reviews and surveys from over a million WeddingWire newlyweds. 

STRICTLY PROFESSIONAL interaction, while having fun with your crowd 
* NO vulgar comments, silly remarks, or embarrassing jokes!
* Your reception is NOT the Hitman Entertainment "show".  YOU are the star of the reception, not us!
* Your DJ will NOT drink alcohol at your reception.
* A RADIO-TRAINED voice and personality so you don't have to worry about an amateur DJ who can't speak properly.
* The RIGHT music for your crowd.  The selection played by HITMAN ENTERTAINMENT is always loaded with time-tested favorites, for ALL ages, young or older, all at just the right volume.  All night long, we closely WATCH THE CROWD to see what is working…and NOT working!  Then, we make adjustments as needed.

Professional assistance with reception planning
* Rest easy knowing that after several stressful months of planning your big day, you can finally relax and enjoy your celebration, knowing that we will be working with your other hired professionals (photographer, caterer, and banquet manager) to keep the reception moving along at just the right pace.
* Our helpful reception planning guide allows you to customize your reception the way YOU want it.  Then, let us handle the rest!
* All your questions are happily answered, and I can advise you to the best of my ability based on years of doing modern and traditional wedding receptions.

Other features of importance to you

* Written contract detailing all the important particulars of the reception
* We dress for success, in proper attire to fit your event.
* We CONSTANTLY follow what's trending in wedding receptions and music.
* Fully insured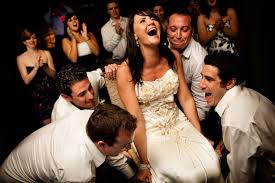 Need music at your ceremony?
* Not having a church wedding ceremony?  Or, getting married outdoors?  MORE AND MORE brides are requesting that we provide music for their ceremony than EVER before!  We can provide a separate sound system at your ceremony and play all music selections as the guests are being seated, to the moment you walk down the aisle, right through the recessional, all at a fraction of the cost of hiring a soloist or choir.  Ask for details.

We look forward to making your event everything you've imagined, and more.  Contact us today.  Phone: 419-522-9013
E-mail: info@hitman-entertainment.com
Is your date available?  See for yourself by using the booking calendar on the right section of this page.